GGSSM
Greater Grace School of the Supernatural Ministry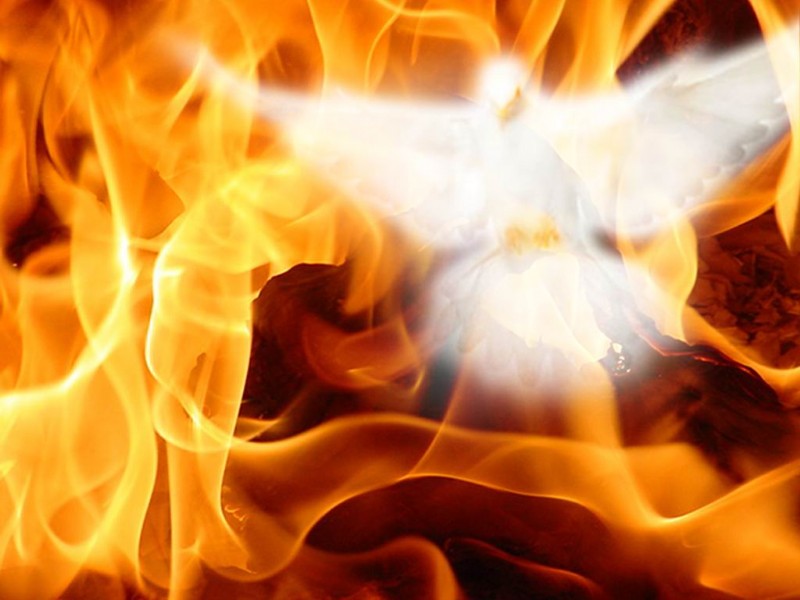 The Mission of the Greater Grace Temple School of the Supernatural is to be a spiritual oasis of life & power in this region that not only teaches but demonstrates the full power of the Holy Spirit through the operation of the five fold ministry callings and spiritual gifts with miracles, signs, and wonders following "as witnesses unto Christ."
"Heaven and Earth are ONE in Jesus" ---- this is our reality and what we seek to live daily as modern day revialists to live a naturally supernatural lifestyle
The GGSSM is open to everyone! (members & non members) Any believer who has a burning passion and desire to see God's Kingdom revealed in the earth with power and glory are encouraged to enroll in the School to learn more about their personal ministry gifts, callings, as well as the operation of the Holy Spirit in the believers life bringing them into deeper and intimate fellowship with Jesus.
The School currently offers the following Kingdom Courses for Year 1 students
Foundational Courses
The Supernatural Walk of the Spirit II

God's Generals - Legacy of the Supernatural

Personal Freedom & Deliverance
Specialized Courses
Firestarters - Healing

Dreams, Visions & Supernatural Events

Prophets & Prophetic Ministry
GGSSM ministry opportunities available for enrolled & graduated students
Prophetic & Healing Ministry Teams

Treasure Hunts Outreach Teams
*Click to view GGSSM Calendar of Events & Courses 2014 *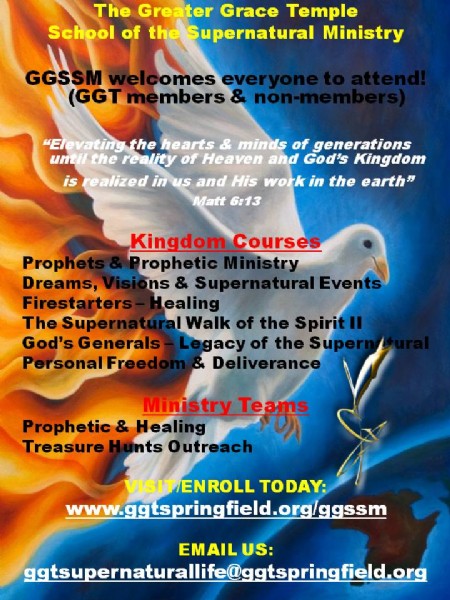 *Click to view Course Descriptions, Kingdom Instructors, and Ministry Teams*
Have questions?
Contact Us: GGTsupernaturallife@ggtspringfield.org