Pneuma
Our desire is to create a support system for Pastors, Evangelists and Para-Ministry Leaders, that will help them grow and develop personally, while collaborating with each other to further build and strengthen their ministries. We desire to also provide a forum for like-minded Churches and Ministries to come together and fellowship through association and training. We will strive to equip each Pastor and Ministry Leader with the tools for advancing the Kingdom of God while maintaining the highest level of excellence and integrity.
Here to help you grow.
To be a ministry committed to pastoral, evangelistic, and church leadership accountability, and training.
Pneuma Life is committed to creating and sustaining a fellowship where..
Individual differences are appreciated
Love is shown openly
Mistakes are used for learning
Communication is open
Responsibility is modeled
Honesty is practiced
Our Goals:
Breath new life into ministries
Empower leaders to spiritually grow
To provide training and development
To license and ordain qualified ministers
Praying is more important than preaching. It is the work!
Preaching is more important than administration, because ministry of the Word has the greatest impact.
Family is more important than the congregation and this is demonstrated by the choices we make.
Love for God's people is more important than ability.
Faithfulness to the work that God has given is more important than worldly gain.
Our Statement of Faith:
We believe the Bible is the inspired and infallible word of God, and it is profitable for doctrine, reproof, correction and instructions in righteousness (2 Timothy 3:16, 2 Peter 1:20-21)
We believe that God is an infinite, eternal unchangeable, full of wisdom, power, holiness, goodness, justice, grace and truth, who was manifested in the flesh as our Lord and Savior Jesus Christ who was both human and divine. (John 1:14, John 4:24, 1 Timothy 3:16, Matthew 3:6)
We believe He died for our sins and is the only source of our salvation is soon to return for His church which will rule and reign with Him forever (Acts 2:38, Romans 5:8, Romans 10:9-10, Matthew 1:21, Matthew 25:21, Revelations 22:5)
We believe you must be born again and live a Spirit filled life to enter in the Kingdom of God (John 3:3-5)
---
Network of Churches and Ministries
The MarketPlace Movement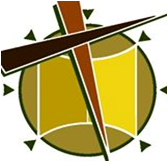 "Reaching, Enhancing, Advancing Lives"
Bishop Robert Lyons Jr. and Jamila Lyons
Mailing Address: PO Box 992, Dayton, Ohio 45401
Phone: (937) 985 -0199
www.themarketplacemovement.com
The Marketplace Movement is an outrageous group of people trying to make the name of Jesus famous. We are continually striving to "Live louder than we speak" to bring those we come in contact with closer to Christ
~~~~~~~~~~~~~~~~~~~~~~~~~~~~~~~~~~~~~~~~~~~~~~~~~~
Fresh Anointing Impact Church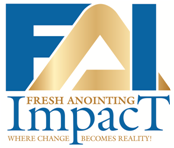 "Where Change Becomes Reality"
Pastor Jonathan Dunn
Location: 7710 Reading Road, Suite 005-007, Cincinnati, Ohio 45237
Mailing Address: PO Box 531691, Cincinnati, Ohio 45253
Phone: 513-407-4447
Vision: To be an ever-evolving, all-inclusive, multifaceted ministry of spiritual enrichment, rebuilding the lives of people for destiny in the Kingdom of God
~~~~~~~~~~~~~~~~~~~~~~~~~~~~~~~~~~~~~~~~~~~~~~~~~~
"Man shall not live by bread alone, but by every word that proceedth out of the mouth of God" ~Matthew 4:4
Pastor Ray H. Robinson, Jr and First Lady Holly Robinson
Location: 658 East Erie Avenue, Lorain, Ohio 44052
Phone: 440-288-9673
Vision: To impact an individual's faith, family, finances and future
~~~~~~~~~~~~~~~~~~~~~~~~~~~~~~~~~~~~~~~~~~~~~~~~~~
The Gathering Place

Pastor Lateef A. Hafeez and Co-Pastor Amanda Hafeez
Mailing Adress: 3550 E Deshler Ave Columbus, Ohio 43227
Phone: 614 526 TGP1 (8471)
The Gathering Place of Columbus is a place for all people regardless of age, race, and economic status. It is a place to embrace the outpour of God's spirit and experience His transforming power to walk in one's destiny.
~~~~~~~~~~~~~~~~~~~~~~~~~~~~~~~~~~~~~~~~~~~~~~~~~~
Rivers Flow Christian Ministries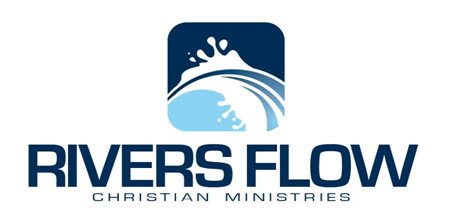 Pastor Darryl May and Tina May
Mailing address: 230 Fair St. Springfield, Ohio 45505
Phone: (937) 925-6330
Rivers Flow Christian Ministries is a destined portion of the body of Christ, flowing into communities moving, coming or going continuously in one direction
~~~~~~~~~~~~~~~~~~~~~~~~~~~~~~~~~~~~~~~~~~~~~~~~~~
New Birth Apostolic Church
Pastor Robert Kenneth Boulware Sr. and Co-Pastor Adelaide D. Boulware
530 N. Lockwillow Road, Harrisburg, Pennsylvania 17112
Phone: 717-561-0942
Email: rbab1039@verizon.net
Vision: Inherit the Spiritual Blessings God has for you
~~~~~~~~~~~~~~~~~~~~~~~~~~~~~~~~~~~~~~~~~~~~~~~~~~
Ministering to the Whole man (body, souls, spirit)
Pastor Terry Stephens and Teresa Stephens
Motto: Heal, Deliver, and Send
~~~~~~~~~~~~~~~~~~~~~~~~~~~~~~~~~~~~~~~~~~~~~~~~~~
All Nations Ministries, Inc
Pastor Augusta Reed
Founder and CEO of All Nations Ministries, Inc
Phone: (937) 831-1954
---
How to connect your ministry or church
What you can expect from Pneuma Life:
Grace and Peace! I am honored that you are considering a connection with the Pneuma Life Network. We are in a day and age where many people are looking for a place to belong. The passion for a covering or a father is in consistent demand, and while the choices are numerous, I would like to take this opportunity to communicate the vision of the Pneuma Life Network in order to clarify how your connection will benefit you. Covenant is not something that we take lightly, so we honor the time, prayer, and contemplation that it takes to make a decision of this magnitude. This correspondence, while not meant to be exhaustive, is designed to give you insight into our organizational distinction's, and answer any questions you may have.
At Pneuma life, we are here to help you grow! For us, this is not just a numeric growth, but it is a growth that we hope solidifies the definition of prosperity in your life which is "nothing broken and nothing missing." In order to do this, Pneuma Life not only provides opportunities for worship and preaching, but we aim to go deeper by providing practical training and one on one mentoring. It is the training and mentoring, at the heart of our vision, that we believe have the most profound impact on your personal growth and development in the Lord.
As a part of Pneuma Life, you can expect a framework that provides accountability and structured leadership. This allows us to not only provide members of Pneuma Life with valid credentials for their ministry work, but also the needed ministry "stretching" that keeps us all fresh in our calling, relevant to this age, and clear in our integrity.
Our hope is that you prayerfully consider becoming a part of the Pneuma Life, not for what the connection will give you "alone", but what your connection will enable us all to do for the Kingdom. Should you have further questions, we would love to set a time to speak to you personally. Please feel free to reach out to us, so that we can schedule a time with you.
Bishop Ronald M. Logan
Presiding Prelate
Pneuma Life Dues and Donation click on link below:
Be sure to check out our

UPCOMING

Pneuma Life Network events